Well, this summer has certainly been one for the record books. And not in a good way.
According to a report by PBS News Hour based on data from the National Oceanic and Atmospheric Administration:

Nearly 5,000 heat and rainfall records have been broken or tied in the US [this summer], and more than 10,000 records set globally. Texas cities and towns alone have set 369 daily high-temperature records since June 1.
That's a lot of heat … which means a lot of air conditioners running on full blast … which, of course, raises the risk of having to survive without any air conditioning if demand starts outstripping supply and the power goes down.
Blackouts frequency increases

If it seems like power outages are occurring more frequently, that's because they are.
According to research conducted by the American Chemical Society (ACS) in May:

The incidence of electrical grid failure or "blackout" events is increasing across the United States. Since 2015, when the US Energy Information Administration commenced monthly reporting on major blackout events (defined as power outages lasting more than 1 hour and impacting more than 50,000 customers), the number of such events nationwide has more than doubled, increasing by 151% between 2015–16 and 2020–21.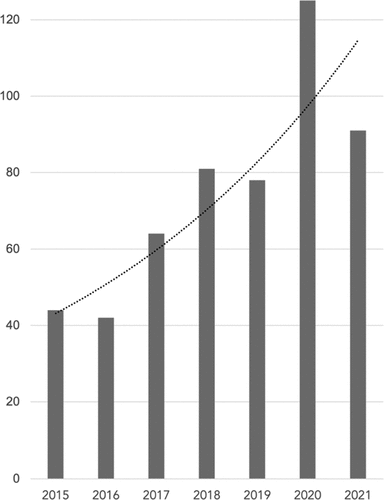 The ACS researchers go on to note that "the majority of these events occurred during the summer months, when the annual demand for electricity is maximized and electrical grids are further stressed by extreme weather in the form of heat wave, hurricane, tornado, and wildfire events."

And therein lies the danger.

A potential crisis

The ACH researchers also "estimated heat-related mortality resulting from heat wave events of historical duration and intensity occurring simultaneously with simulated blackout conditions for the full urban populations of" three cities: Atlanta, Georgia; Detroit, Michigan; and Phoenix, Arizona.
They found that a two-day citywide blackout during a heatwave in Phoenix Arizona alone could send half of the city's 1.6 million residents to the ER and cause as many as 12,800 deaths.
So, given that record-breaking heat and blackouts are becoming a regular feature of the American summer, what precautions do you need to take to make sure your family is safe should these twin calamities strike?
Preparing for summer blackouts



To ensure your family's safety during a summer blackout, the American Red Cross, CDC, and Ready.gov advise the following:

Take an inventory of your essential electrical needs and consider how you would live without them during a blackout.
- How will I stay warm or cool?
- How will I make food or have clean water?
- How will I communicate with others?
- How will I run any needed medical equipment?

Regularly check on any vulnerable people in your life to make sure their air conditioners are working.  When a particularly nasty heatwave killed 72 Portland, Oregon residents in 2021,   only 3 were found to have working air-conditioners.
More information on how to prepare for heatwaves, blackouts, and other emergency situations can be found at American Red Cross, Centers for Disease Control and Prevention, and Ready.gov.