The U.S Commerce Department just released their official stats on rising prices for September, and the news is anything but good.
Inflation grew by 0.3% for the month, bringing the annual rate up to 4.4%. That amounts to the steepest increase in 30 years.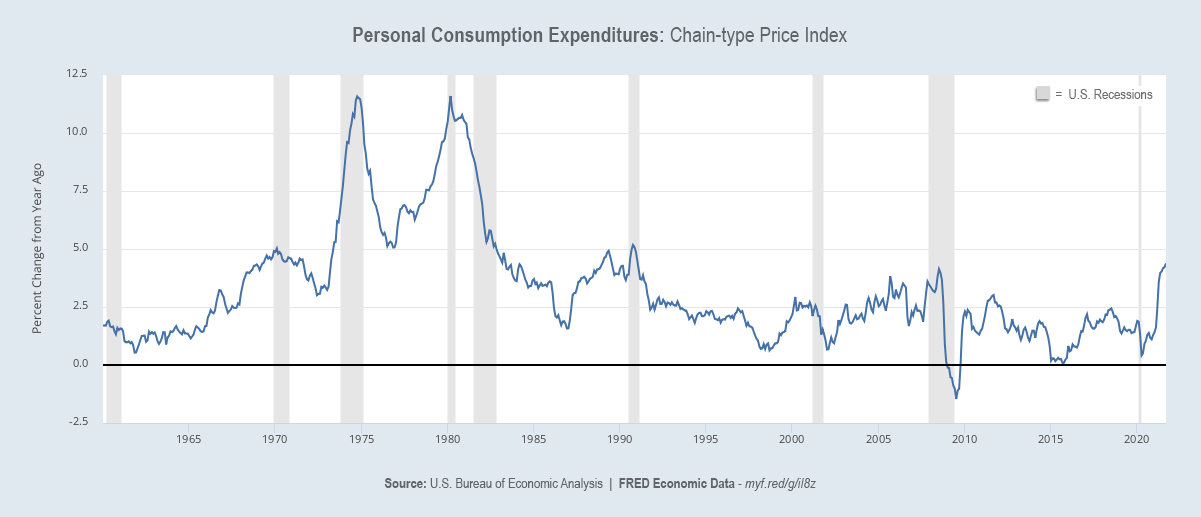 Part of the reason we're being hit so hard by rising prices is that inflationary pressure is coming from two sources. Raw material costs have soared. Fossil fuels have been hit particularly hard which, of course, means higher shipping costs. 
But what's unusual this time around is that shipping costs are also being pushed up by their own independent factor—namely, the unprecedented supply chain problems we're facing.
No sector is immune from the kind of sweeping inflationary pressure we're experiencing and a new report by leading energy-research firm, Rystad Energy, provides a breakdown of how it's hitting the solar industry.
Per-Watt Cost of Solar Up 50%

According to Rystad's analysis, manufacturing costs for solar panels "have surged from below $0.20 per watt peak in 2020 to between $0.26 and $0.28 per Wp in the second half of 2021 – a near 50% increase in a year."
Raw Material Costs Skyrocket

That 50% increase in manufacturing costs has been partly driven by steep increases in the cost of raw materials. Over the last year and a half:
The cost of polysilicon, a core component of solar panels, has gone up a whopping 30

Aluminum—the go-to metal for solar panel racking due to its light weight and resistance to corrosion—has gone up 75%.

The copper used in wiring has also increased by almost 75%.

Silver prices have increased around 25% over the last year and a half. Not as much as the other materials to be sure. But still significant given that its remarkably low electrical conductivity makes silver another crucial component of solar panels. As of 2018, around 8% of the world's annual silver supply went into solar panels, with the metal accounting for 10% of their overall cost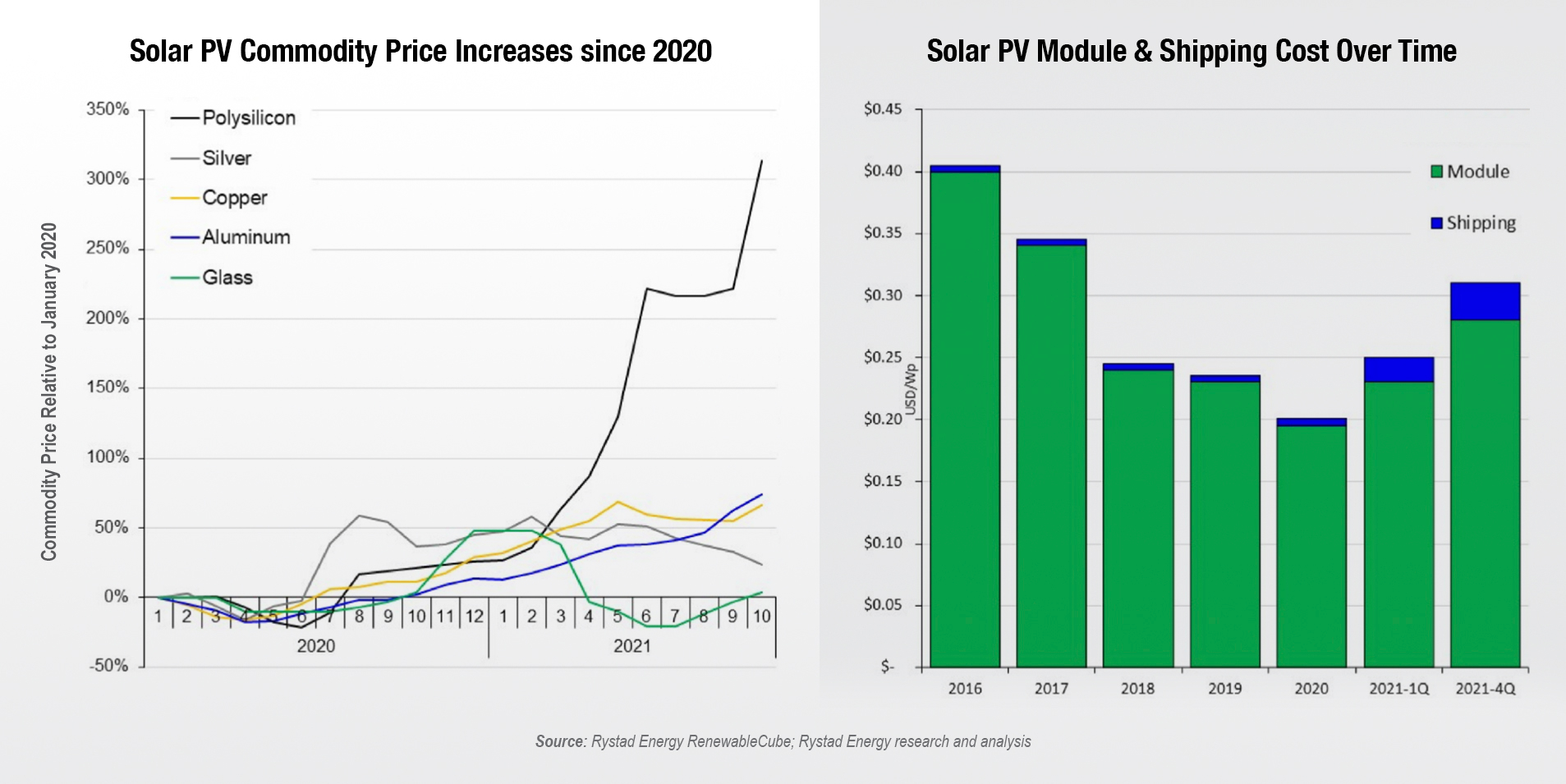 The only raw material that the solar industry depends on whose price has remained relatively stable is glass. Solar panels are constructed with a protective top layer of tempered glass to protect them. At the beginning of the year, glass prices had risen by 50%, but in virtually the only piece of good news for industry prices we've had, they've since gone back down to 2020 levels.
Shipping Costs Up 500%

As the Rystad's report notes, prior to this year shipping costs had a negligible impact on solar industry prices. However, increased fossil fuel costs together with the rampant bottlenecks plaguing our supply chains have caused a jaw-dropping 500% increase in per-Watt shipping costs. They've gone from $0.005 per-Watt in September 2019 to $0.03 today.
Outlook for the Future

The one-two punch of soaring commodity prices together with rampant supply chain bottlenecks is so severe that more than half of the solar projects scheduled for 2022  are threatened with delay or cancellation.
As Rystad's senior solar-energy analyst, David Dixon, notes:

The current bottlenecks are not expected to be relieved within the next 12 months meaning developers and off-takers will have to decide whether to reduce their margins, delay projects or increase off-take prices to get projects to financial close.